In Deutschland leben rund 4,96 Millionen pflegebedürftigen Menschen. Davon werden mehr als 3,1 Millionen durch Angehörige zu Hause versorgt.
Die Stimmungsbenachrichtigung informiert Angehörige in Echtzeit zu positiven oder negativen Emotionen von Seniorinnen und Senioren. Dadurch wollen wir den alltäglichen Stressfaktor, der durch Unsicherheit über das Befinden von z.B. zu pflegenden Personen ausgelöst wird, reduzieren.
Unsere Stimmungsbenachrichtigung läuft auf einem digitalen Bilderrahmen, auf den Angehörige den Seniorinnen und Senioren Fotos schicken können.
Die Angehörigen haben Sicherheit durch Live-Analyse und bekommen eine Nachricht bei stark negativen Emotionen oder längerer Inaktivität auf ihr Smartphone gesendet.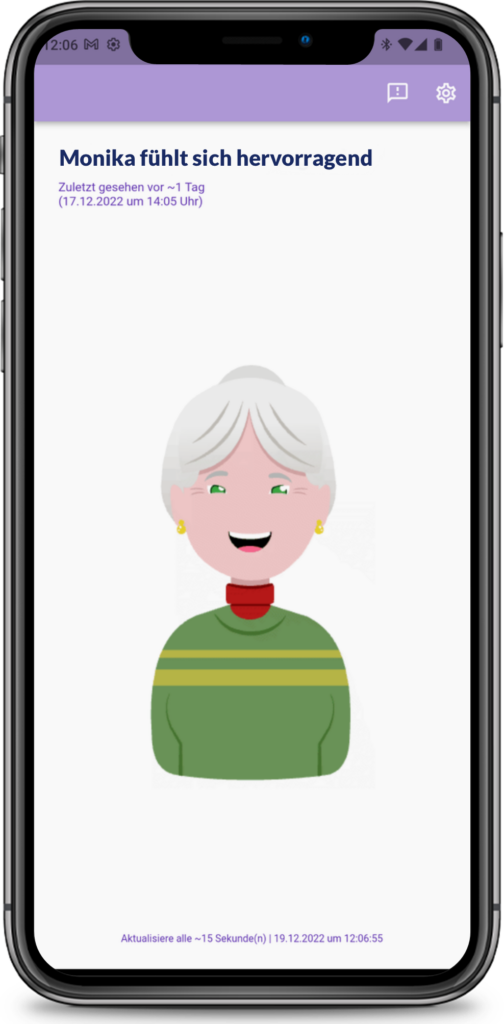 Stimmungsbenachrichtigung über die BEJOY-App
Live-Auswertung mit automatischer Benachrichtigung über stark negative Emotionen
Benachrichtigung bei längerer Inaktivität, einstellbarer Zeitraum (z.B. Monika wurde 4 Stunden nicht gesehen)
Beim Öffnen der BEJOY-App wird angezeigt wann die Person zuletzt gesehen wurde
Management digitaler Bilderrahmen: Upload und Löschen beliebiger Bilder über die BEJOY-App
Privacy by design through processing of image data on the image frame (Edge Computing) as well as anonymization of image recognition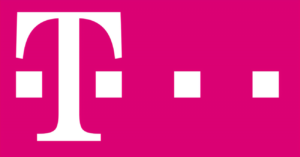 Die Videoverarbeitung erfolgt bei unserem Kooperationspartner der Deutschen Telekom in einem gesicherten Rechenzentrum in Frankfurt am Main. Die Übertragung der Daten erfolgt abgesichert durch neueste Verschlüsselungsstandards. Alle Daten werden nach aktuellen DSGVO und KI-Verordnungsrichtlinien der EU verarbeitet. Bei weiteren Fragen sprechen Sie uns gerne an.